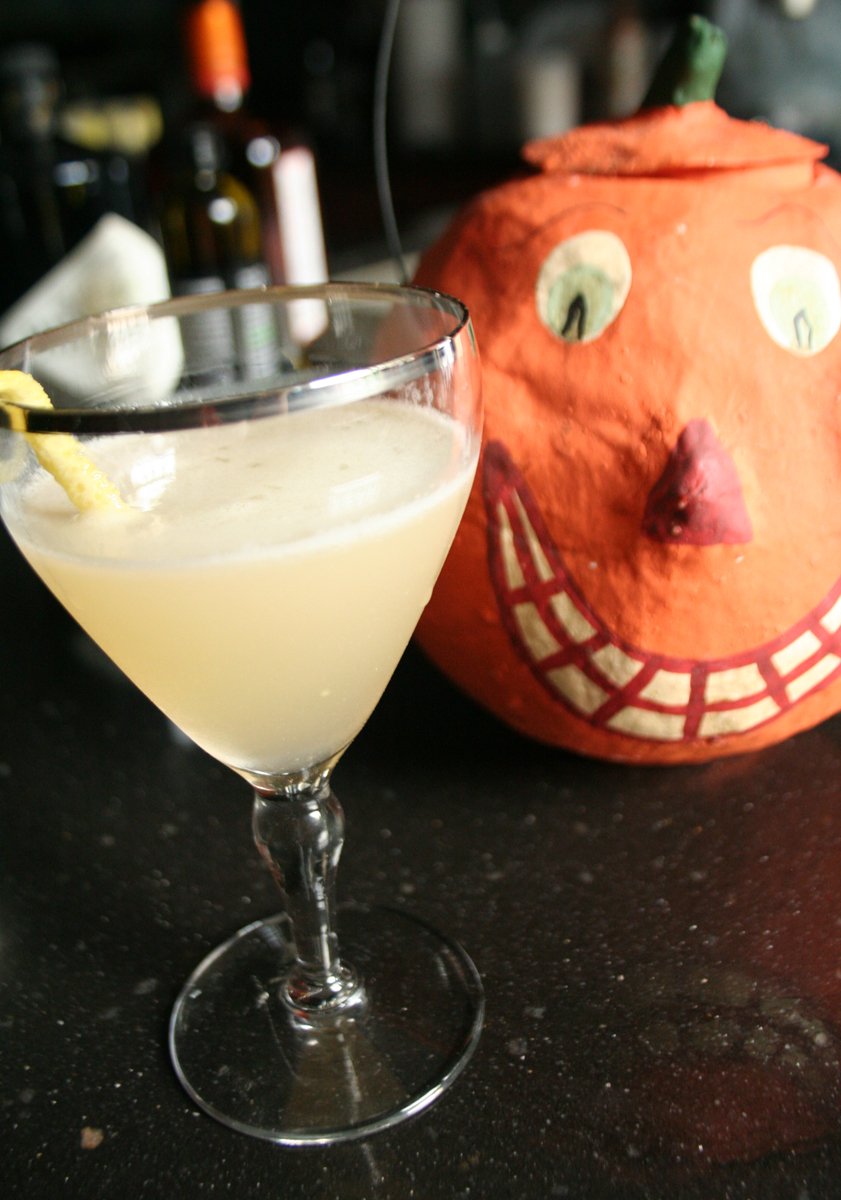 Halloween Cocktail – The Corpse Reviver No. 2
The Corpse Reviver No. 2 is the perfect Halloween cocktail. Or maybe, like it's original intent, it is the perfect AFTER-Halloween cocktail, when you need a bit of "the hair of the dog" to revive you. In fact, it used to be served as a "breakfast cocktail" to cure you after a night of debauchery.
Even though I said that I was putting my gin away until warm weather returns, this gin, Cointreau, Lillet Blanc and absinthe cocktail is really delicious AND has the creepy name to commemorate either Hallow's Eve or The Day of the Dead.
So, what's the difference between Corpse Reviver #1 and #2?
Over time, there have been several versions of The Corpse Reviver. According to Ted Haugh's book, Vintage Spirits & Forgotten Cocktails, there were 5 or 6 versions by the time of Prohibition. The blog, Bitters and Twisted, has a pretty exhaustive history and description of the versions that are known. Here's the link.
In the Savoy Cocktail Book, there are recipes for two versions of the Corpse Reviver. No. 2  is the most well-known version of the Corpse Revivers and the one most bartenders make today. It is the one that I pour for spooky parties.
Corpse Reviver No. 2
(adapted from The Savoy Cocktail Book)
It's equal parts gin, Cointreau, Lillet Blanc and lemon juice
3/4 oz. gin (I used Hendrick's)
3/4 oz. Cointreau
3/4 oz. Lillet Blanc
3/4 oz. fresh lemon juice
a few drops of absinthe (or Pernod)
lemon twist for garnish
Squeeze your lemon and put aside. Place first four ingredients in a cocktail shaker with some ice. Shake until cold. Add the drops of absinthe into your cocktail glass and swirl to coat. Pour the shaker contents into the coated cocktail glass and garnish with a twist of lemon peel.
The Corpse Reviver No. 1 is a brandy-based cocktail, instead of gin. Here is the recipe. You can see that it is a completely different mix of liqueurs.
Corpse Reviver No. 1
2 parts brandy
1 part calvados
1 part dry vermouth
This is shaken with ice and poured into a cocktail glass.
Enjoy and have a Happy Halloween! Cheers!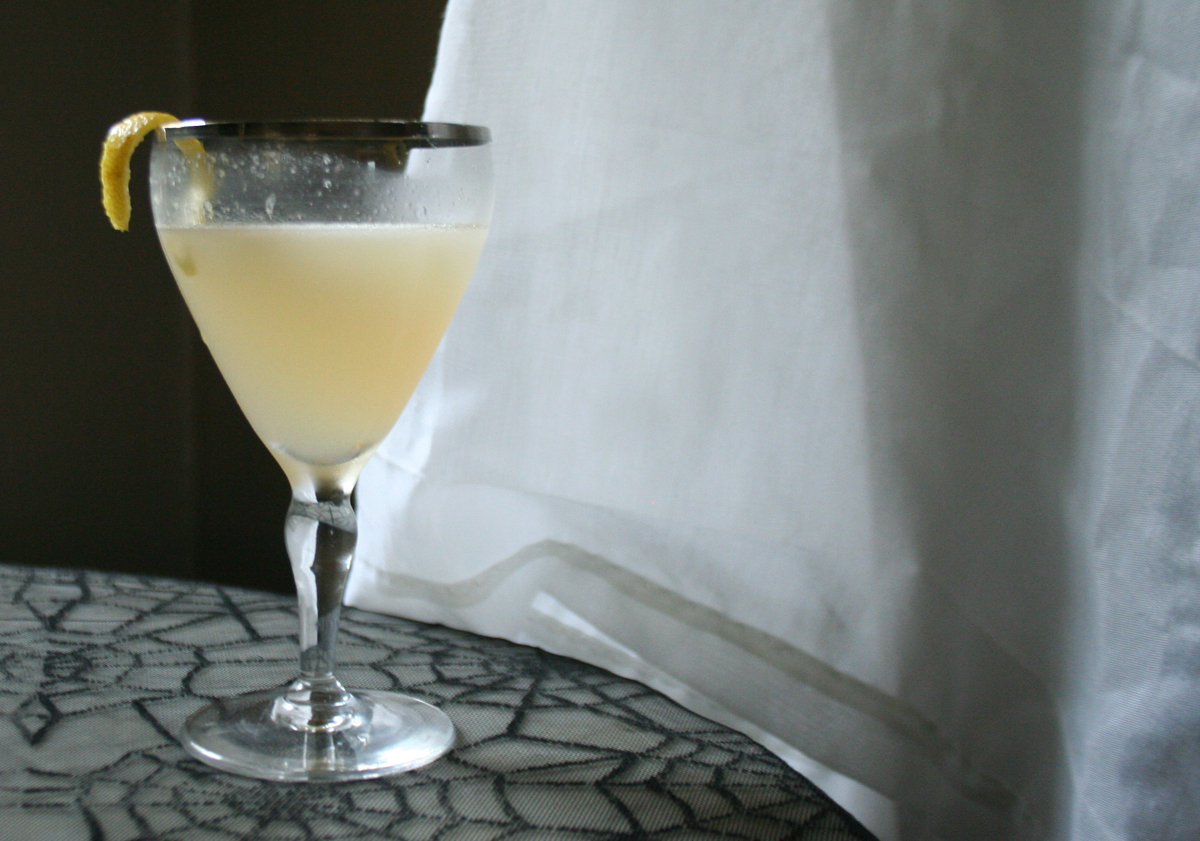 ***