Making Lemon Chess Pie – a Southern traditional recipe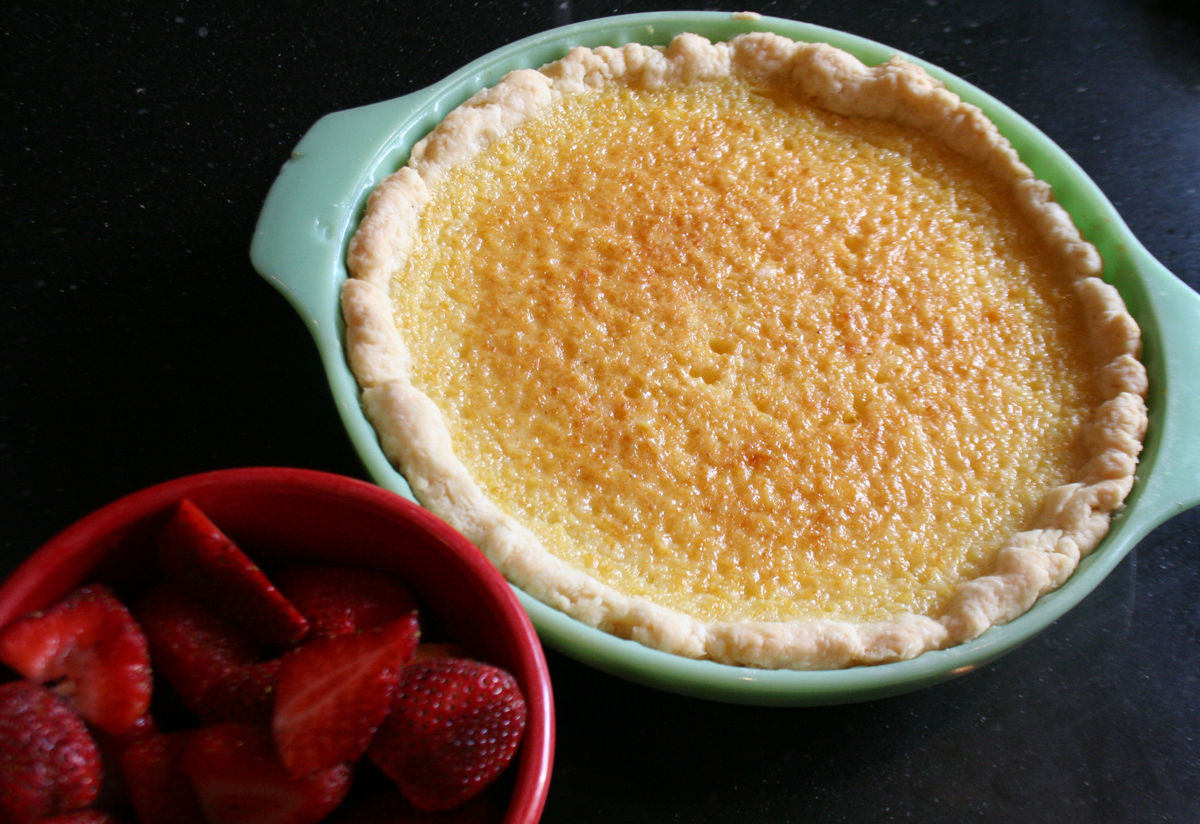 Do people in other parts of the country make chess pie? Even though I'm not from the Deep South, I've eaten chess pie my whole life. It's hard to imagine someone not knowing about it. Brought over from England, the chess pie has been around the South for at least 200 years. Chess pie is a simple egg custard pie, made with buttermilk, butter, sugar and, uniquely, corn meal.  Variations that I've seen include nutmeg, vanilla and lemon for the flavoring. In the springtime, before the summer fruits start coming in, I love to make a lemon chess pie to serve with the beautiful fresh strawberries that we start to see in the market. With some newly-made pie dough in my fridge last week, I decided it was time to make a pie.
Just like I always do when I need simple but perfect Southern food, I used Edna Lewis and Scott Peacock's The Gift of Southern Food for the recipe. If you don't have this book, please do yourself a favor and buy it. It is an incredible primer on traditional agrarian Southern food, written by two renowned chefs and passionate food historians, Mr. Peacock and the late Miss Lewis. They also happened to be living and working in Decatur, GA, around the corner from me, at the time they were collaborating on the collection. 
Lemon Chess Pie
(from Edna Lewis and Scott Peacock's The Gift of Southern Food)
4 large eggs, at room temperature
1½ cups sugar
1 tablespoon fine white cornmeal
1 tablespoon unbleached all-purpose flour
½ teaspoon salt
⅓ cup unsalted butter, melted, cooled to room temperature
½ cup buttermilk, at room temperature
⅓ cup freshly squeezed lemon juice, at room temperature
1 tablespoon finely grated lemon zest
1 teaspoon vanilla extract
1 unbaked 9-inch pie shell
Here is my recipe for the homemade pie crust dough. I used half butter/half lard. You can substitute all butter if you want.
Pie Dough recipe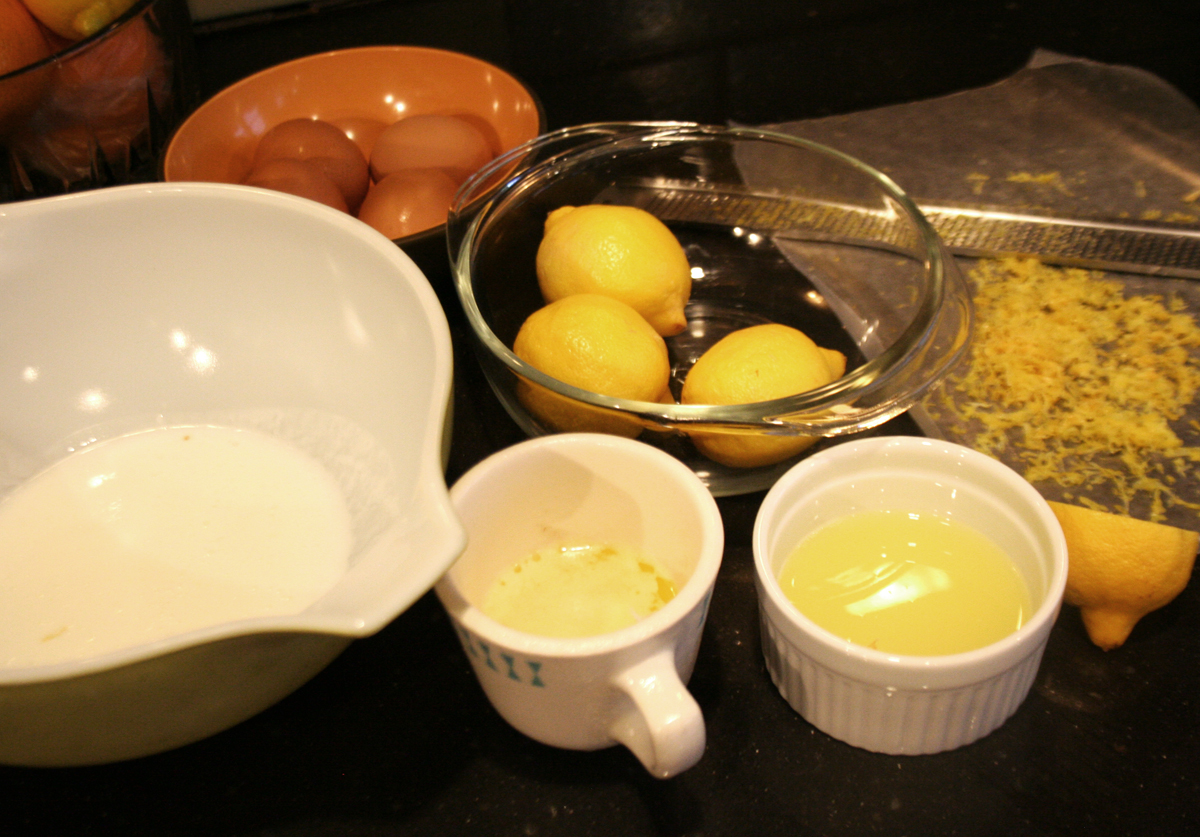 Ahead of time 
About an hour before assembling, take your cold ingredients out of the fridge to bring up to room temperature (buttermilk, eggs, lemon juice). Be sure and also melt your butter ahead of time and let it cool a bit (1/2 hour).
I presume that you've made your pie dough well ahead of time and that it has rested at least an hour in the fridge. Go ahead and roll out your dough and put it into your pie pan. It does not have to be pre-baked, so you can just put the formed pie shell in the fridge to wait for the custard mix.
Assembling the custard
Preheat oven to 350 degrees.
Put the eggs a large mixing bowl, and whisk briefly to blend. One at a time, whisk in the following, blending until each ingredient has been incorporated before proceeding to the next: the sugar, cornmeal, flour, salt, melted butter, buttermilk, lemon juice, lemon zest, and vanilla.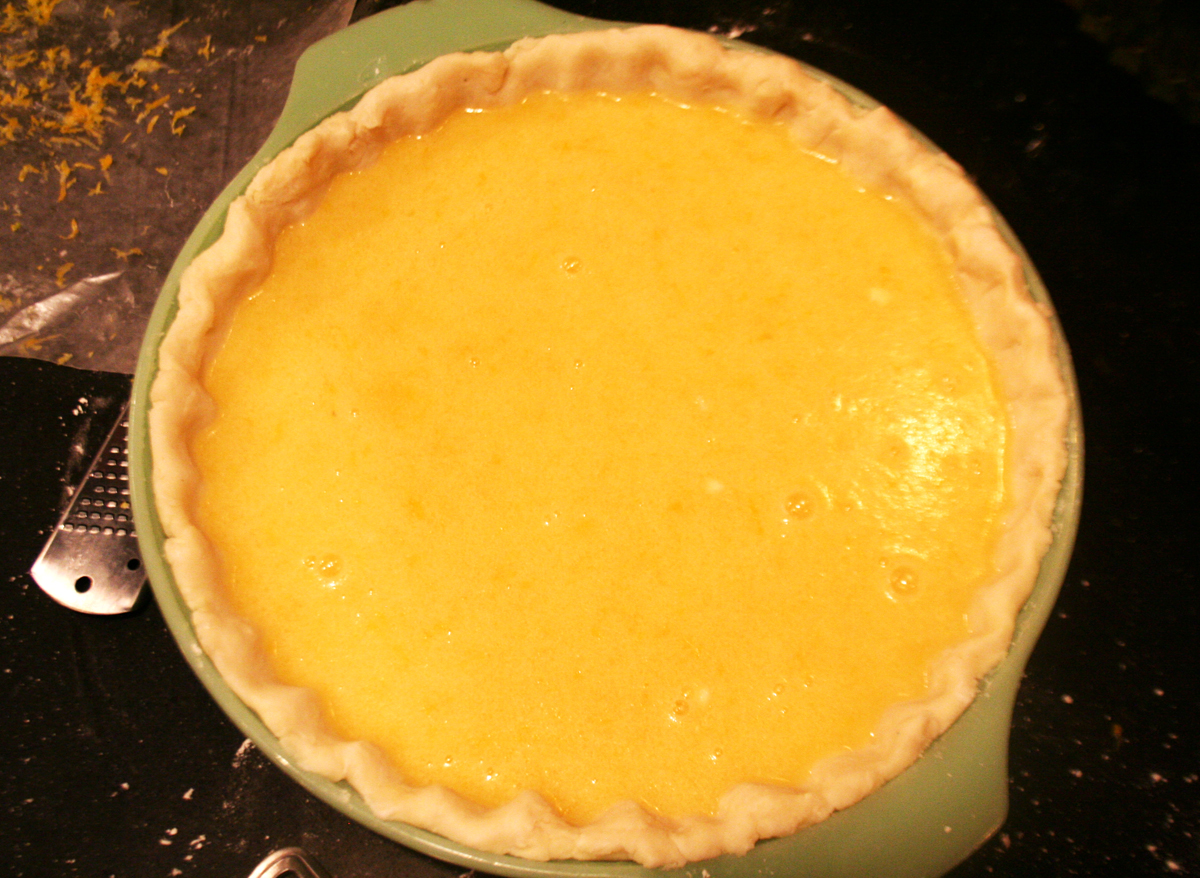 Pour the filling into the unbaked pie crust, and bake in the middle of the preheated oven for 30 to 40 minutes, until the pie is golden brown on top and almost set. The center of the pie should remain slightly loose; it will set as it cools.
Remove to a cooling rack, and cool completely before serving. Serve at room temperature. You can serve it with fresh fruit and whipped cream, or just as is. Enjoy!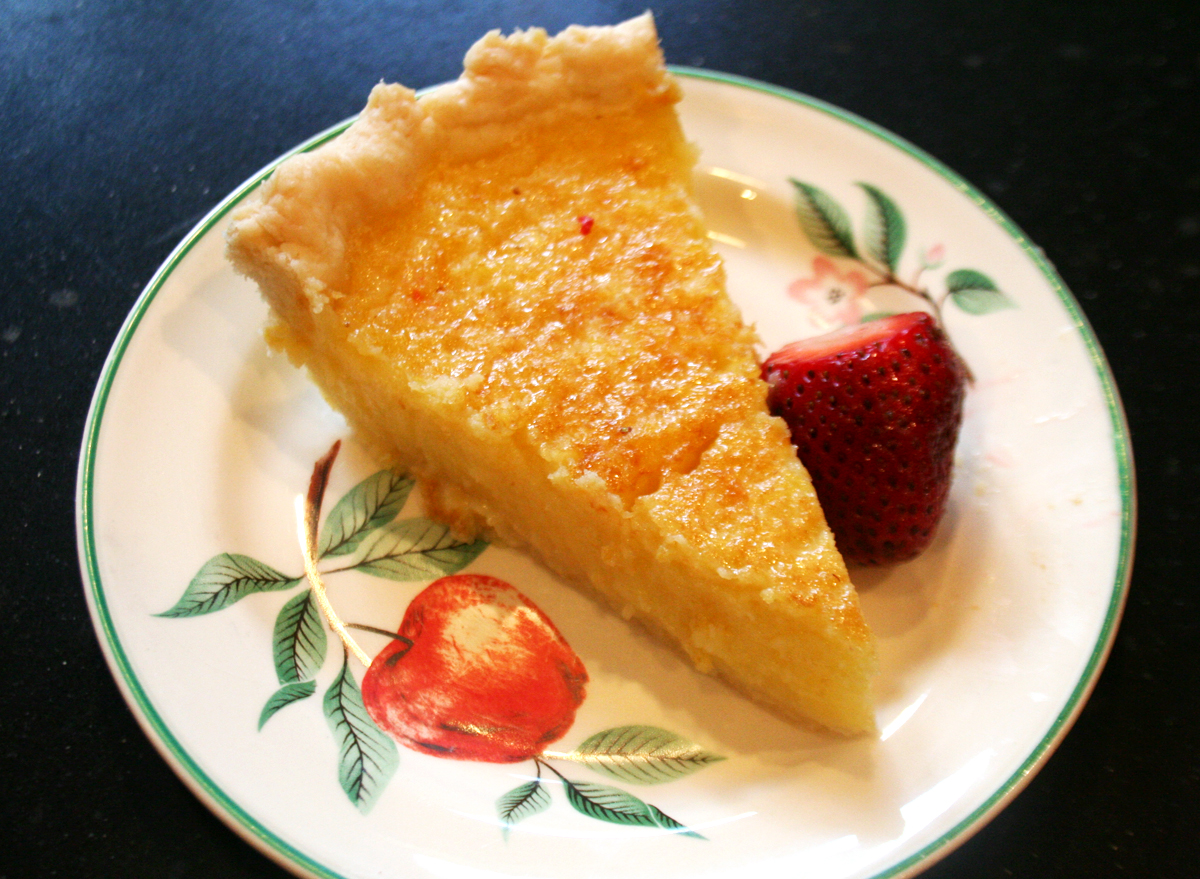 ***