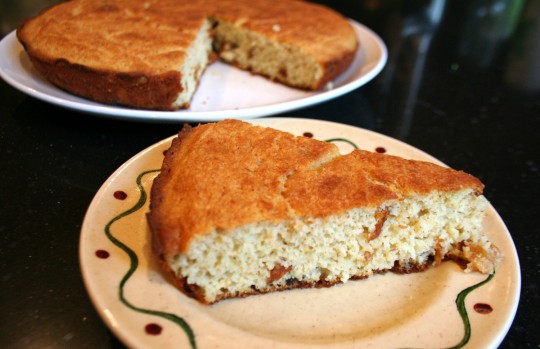 When I finished my lard rendering project, I was left with about 4 cups of cracklins. Cracklins (or cracklings) are crispy bits of fried pork fat. They are pretty much just like the crispy ends of a bacon strip. Not wanting to waste them, I put them in the freezer for later use.
Ever since I had cracklin cornbread at Harold's BBQ in South Atlanta, I've been wanting to make some at home. One exceptionally cool night last week, with a pot of veggie soup on the stove, I pulled out my cracklins from the freezer and made a skillet full.
One thing I want to make clear… you should never, ever, ever add sugar to cornbread. That is just wrong.