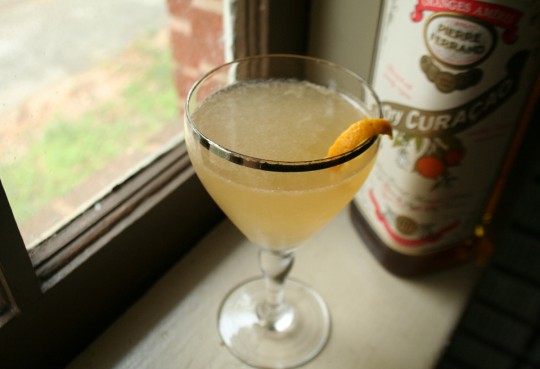 Like many classic gin cocktails, the Pegu Club Cocktail has its origins in the British Colonial Empire. The cocktail was named after the original Pegu Club in Rangoon, Burma – part of the British Empire during Victorian times and now, independent present-day Myanmar. The Pegu Club was a gentleman's club that catered to the senior British military officers stationed there. The Prince of Wales and George Orwell both dined there. The British writer Rudyard Kipling stopped in on his brief visit to Rangoon and observed that…
"The Pegu Club seemed to be full of men on their way up or down, and the conversation was but an echo of the murmur of conquest far away to the north."1
To me, this makes it sound like some backwater of the Empire, with officers biding their time before moving on to greater colonial glories in India.
During World War II, the Japanese took control of Rangoon and the Pegu Club, ending the British Empire's presence there. Its legend lives on today through its signature drink – the Pegu Club cocktail, a refreshing combination of gin, Orange Curaçao, fresh lime juice and bitters. 
The Pegu Club Cocktail
Pegu Club Cocktail calls for a London Dry-style gin, such as Gordon's, Tanqueray or Bombay.  The London Dry is the style most familiar to American gin drinkers. It has the classic juniper and citrus taste that we associate with gin. As the name implies, it is very dry and light. Curaçao is a liqueur made from the fragrant peel of the laraha fruit, which was cultivated from the Valencia orange on the Southern Caribbean island of Curaçao. It is naturally clear, but color is added – blue for Blue Curaçao or orange for Orange Curaçao. You'll see it often in tiki drinks, such as the Kamikaze or the Mai Tai.
Pegu Club Cocktail
2 oz London Dry Gin
3/4 oz Orange Curaçao (you can substitute with Cointreau)
1/2 oz lime juice
1 dash Angostura bitters
1 dash orange bitters
Pour the ingredients into a cocktail shaker filled with ice. Shake until chilled. Pour into a cocktail glass. Garnish with an orange or grapefruit twist.
1 Rudyard Kipling, From Sea to Sea, and Other Travel Sketches, Letters of Travel (1899)