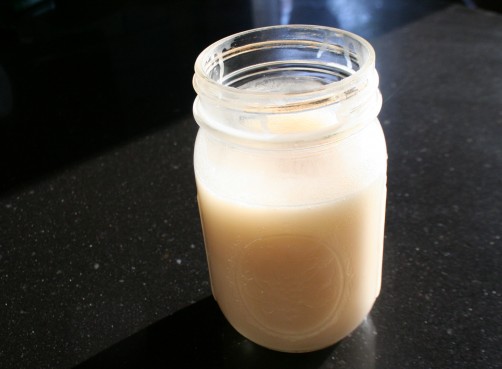 What's wrong with lard? Nothing. That's why you should be making lard at home.
In the 60's & 70's, everyone knew that butter and lard were full of saturated fats and cholesterol and if you cooked with them, you were just handing out heart attacks on a plate. My Southern mother, being the progressive person that she was, always cooked with Crisco or margarine. Why? Because science told her it was healthy! To us, lard was a bad word, connoting greasy, porky, fatty food. I'm sure the ghosts of our Southern great-grandmothers were collectively rolling their eyes at this. Why? Because as it turns out, switching out manufactured shortenings and fats for natural fats was a huge mistake. It turns out lard is a healthful fat!  
How healthful? Lard contains less saturated fat than butter, is mostly a mono-saturated fat (the good kind of fat), has no trans fats and has a high smoke point, making it ideal for frying. If it is naturally rendered, it is free of artificial colorings, flavoring or additives. It is also has an incomparable taste in a pie crust or a tamale. It's really no wonder that chefs have rediscovered cooking with lard as a return to natural whole foods.