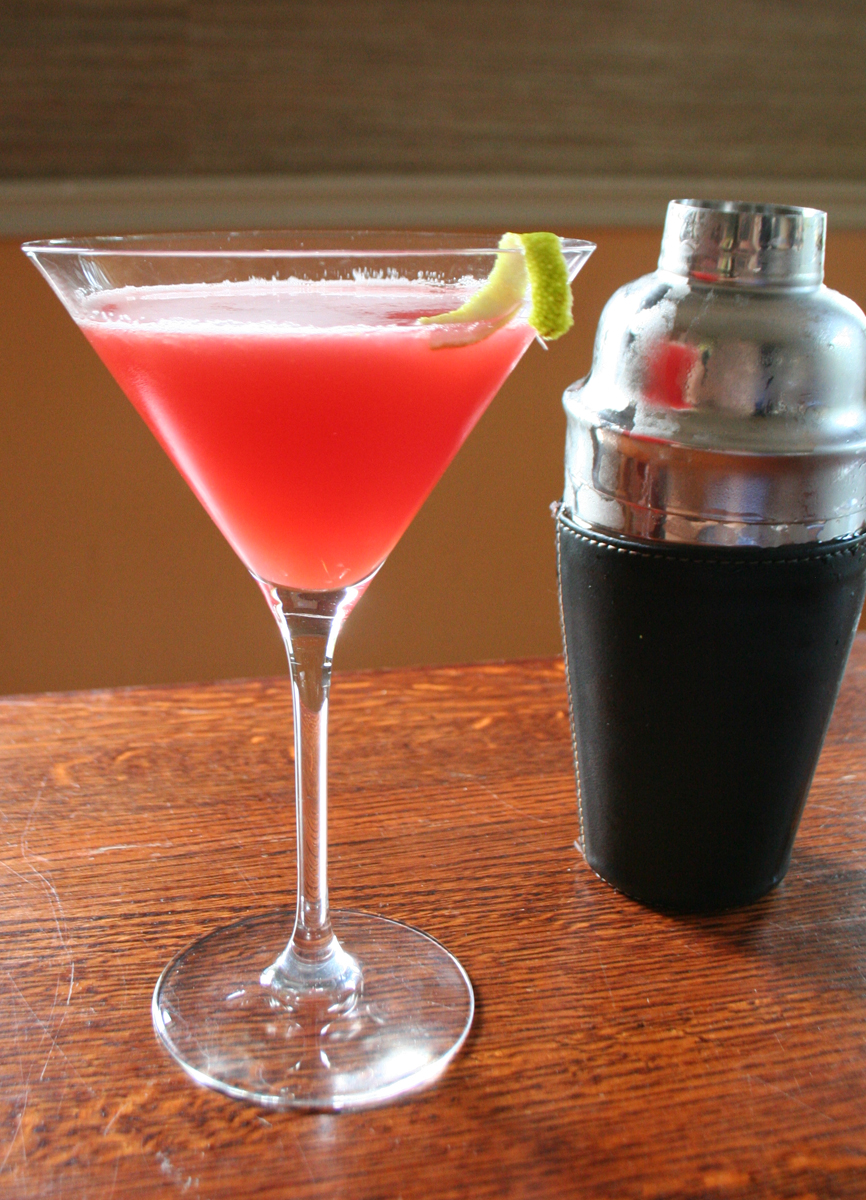 Even as the summer feels like it's winding down, it is hot as heck outside here in Atlanta. The Friday night cocktails have to still be something cool and refreshing. This week, I'll pour a mix of Campari, vodka and Ruby Red grapefruit juice – the Ruby Red Martini. My friend Megan makes Ruby Reds, which she pours over ice in a highball, at many of her get togethers and I really love them. Since I can't find her recipe, I'm improvising tonight and turning her highball cocktail ingredients into a martini. 
Campari – embrace the bitterness
Campari is a bitter Italian liqueur, served as an aperitif and featured classically in the Negroni or with a little soda. It has a beautiful deep red color. As I've gotten older, I've come to love the bitterness of Campari. It's a grown-up liquor for grown-up tastes. It's meant to be sipped and savored on a hot day.
Although the ingredients of Campari are a trade secret, it has strong citrus and herbal overtones. This makes it pair well with grapefruit and lime.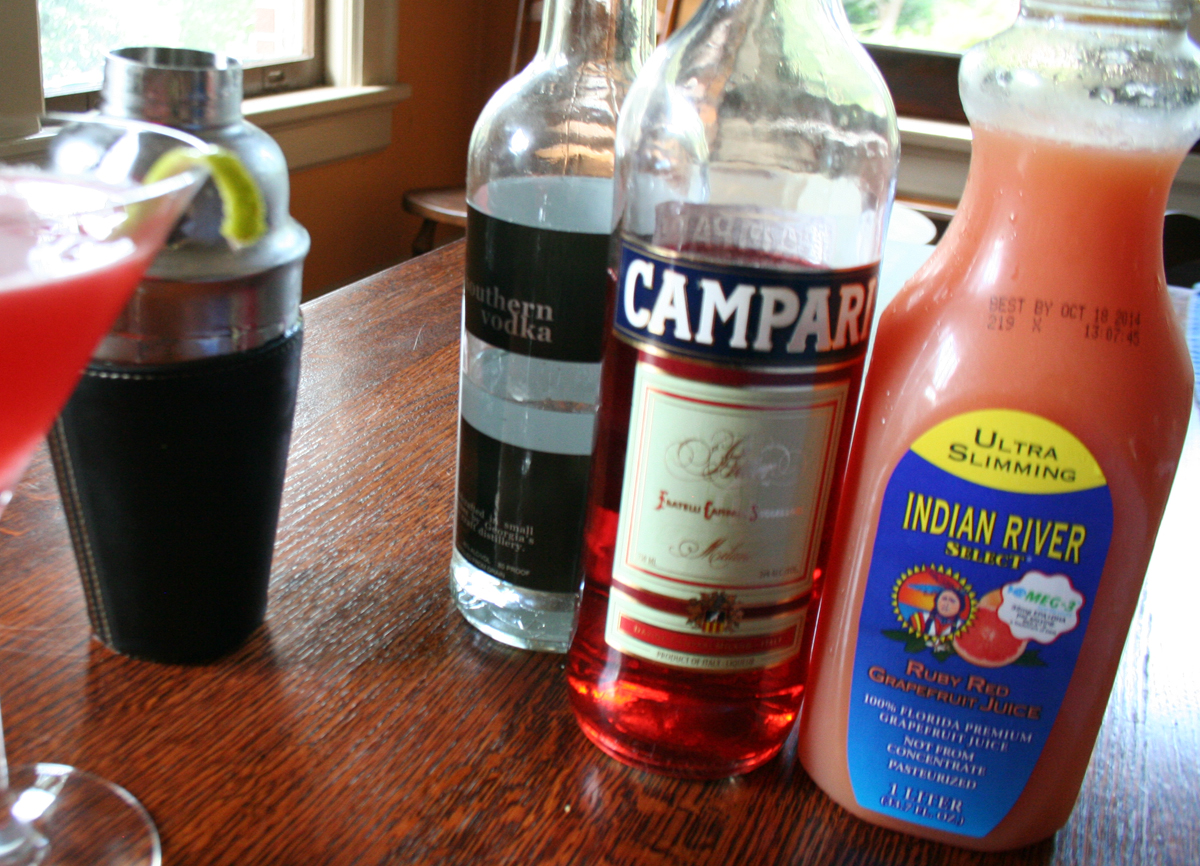 Ruby Red Martini
1 1/2 oz. Campari
1 oz. vodka – you can use Ruby Red vodka for a more intense grapefruit flavor
2 oz. fresh-squeezed Ruby Red grapefruit juice
Pour all the ingredients in a shaker with ice. Shake and strain the cocktail into a chilled martini glass. Garnish with an lime twist. Cheers!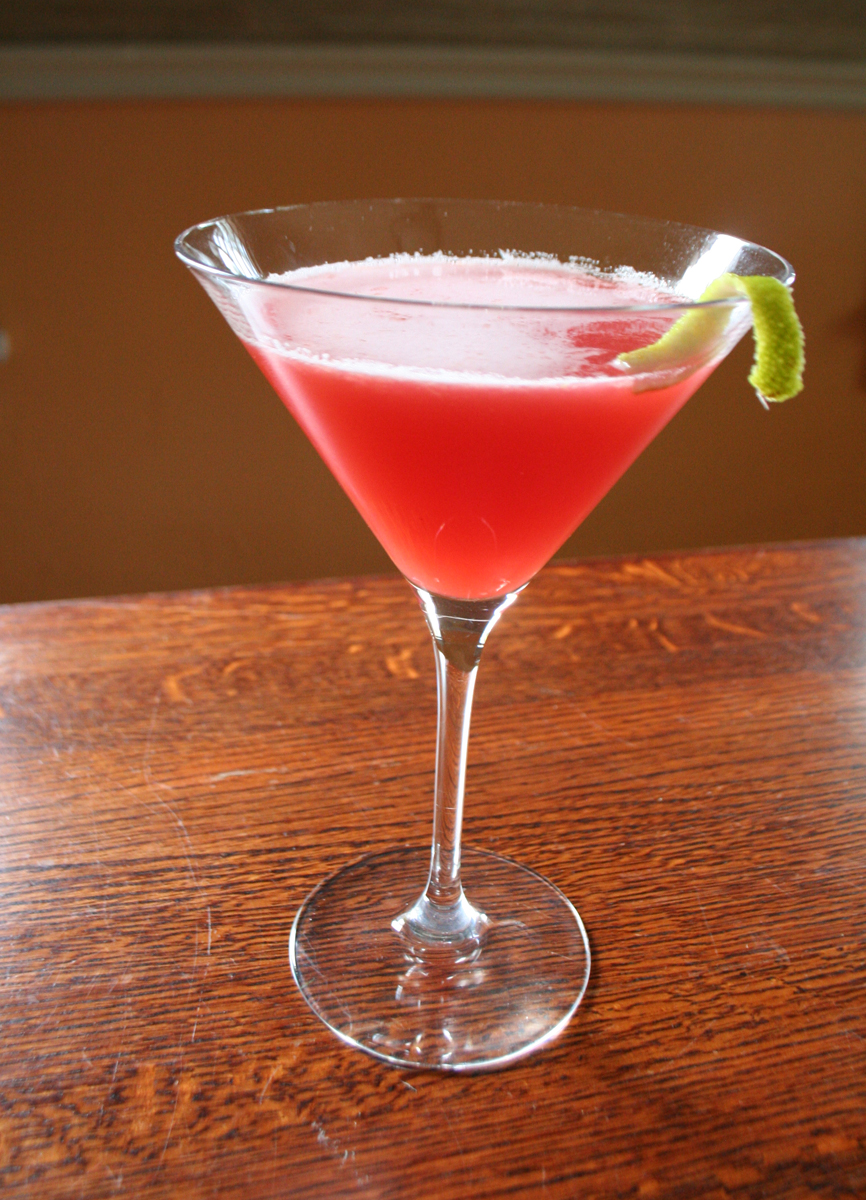 ***